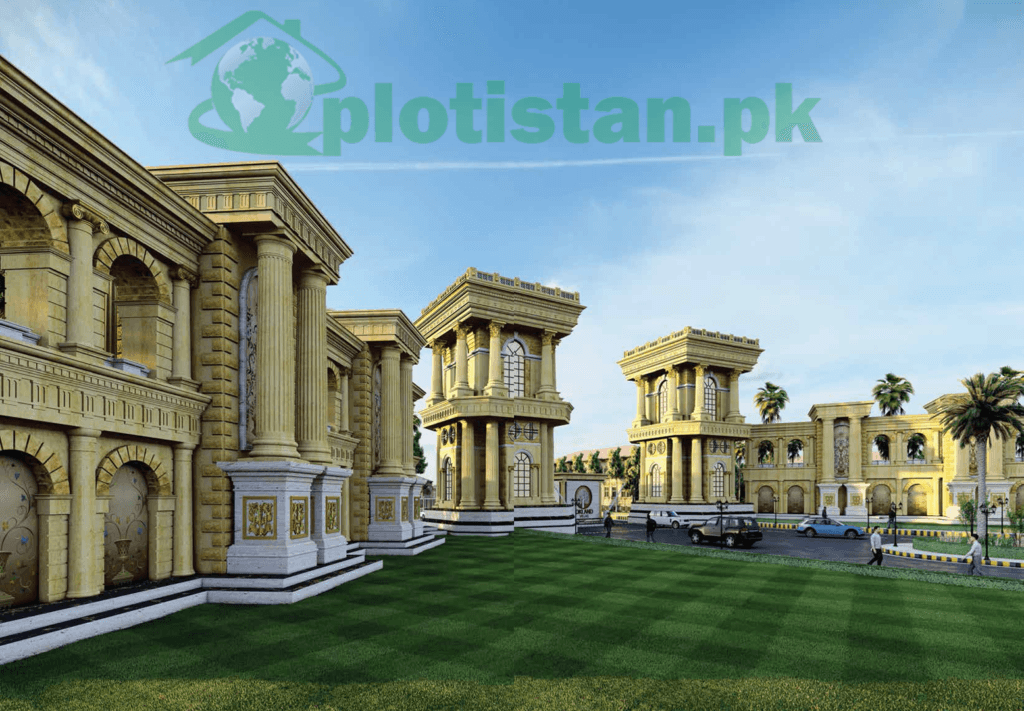 Wadi e ismail
Wadi E Ismail is a housing society in Faisalabad. It was established in 2022 and has been a symbol of prosperity and harmony for the residents Never underestimate the power for impactful change. For generations, it has been a struggle to find and maintain a safe, affordable home. Homes that are not only livable but promising enough to carry the weight of a better future. It's time for Pittsburgh to meet its moment through wadi e ismail. It's hard to track down an optimal spot to live in this day and age. You need to live in a protected region with every one of the conveniences without burning through every last cent.
It tends to be hard to track down a decent spot to live. In addition to the fact that you must be worried about your wellbeing and the accessibility of fundamental necessities, yet you likewise must be worried about the amount it will set you back.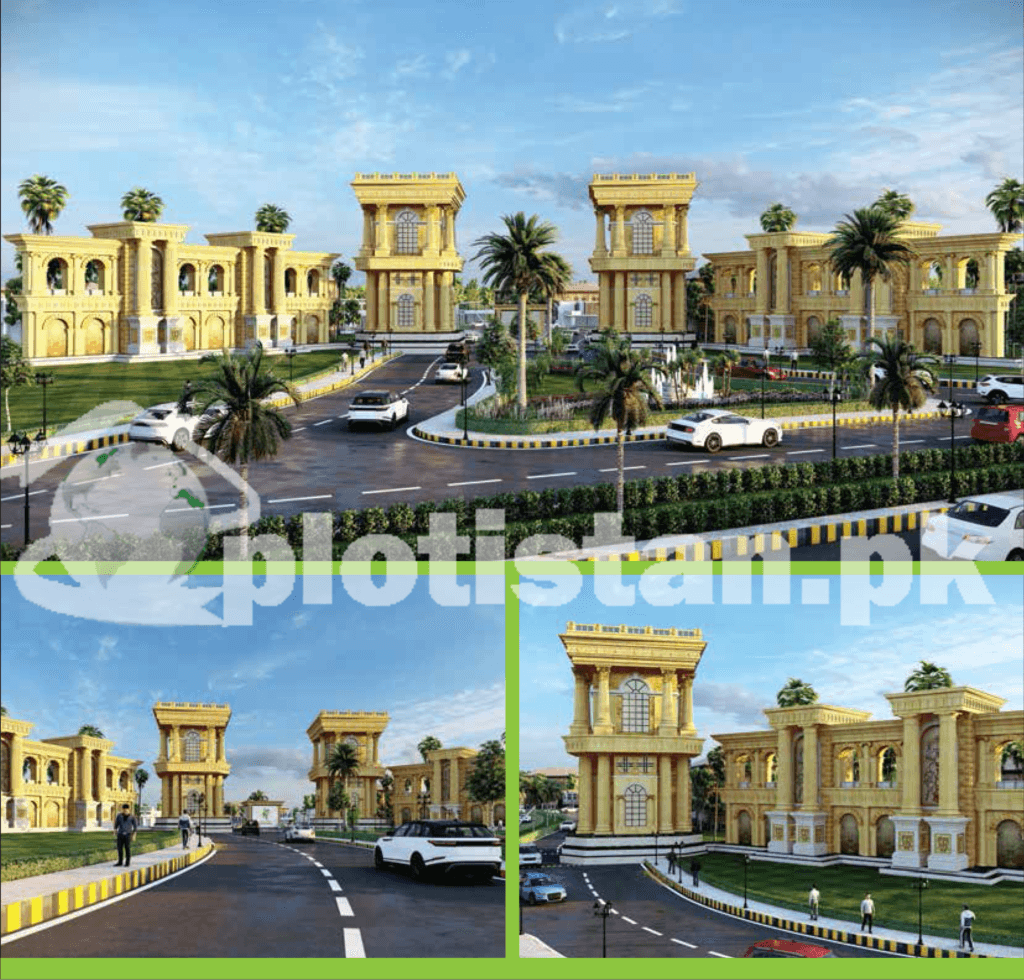 Wadi e ismail Faisalabad
Wadi E Ismail Faisalabad is a bustling, up and coming housing society The city needs us as much as we need it Pushing the boundaries of spacious living, it actualizes the dream of greenery untouched by concrete and steel. Tucked away from all metal and dust of the city, at the core of Wadi-E-Ismail lie acres upon acres of unspoiled You are welcome to visit our housing society and enjoy the luxury of life. We offer a complete package for sale and purchase of plots with the latest features in town Dedicated to improve living condition of the people in Faisalabad by providing better and quick services. Create community based housing society for those who can't afford living in Faisalabad. You can set your rules and policies that will improve the society.
For Booking

0300-5846663
Click to Whatsapp
Wadi e Ismail Faisalabad Payment Plan
Wadi e Ismail is the perfect solution for you. It is approved by FDA and this housing society offers plots in installments. So, you can easily buy your dream home without breaking the bank.
The Developers make a very flexible and eye-catchy payment plan, which will be affordable for every class of society. The beat rates are offered. You can book your plot by paying the advance.
For Booking

0300-5846663
Click to Whatsapp
Wadi e ismail Faisalabad Location Map
Wadi e ismail Faisalabad Located at the ideal location of Narr Wala ByPas Near Dumar Floor Mil Faislabad, Wadi e Ismail has surpassed almost every standard of brilliance to give a new outlook and an extravagant standard of living to the wonderful populace of the city. We are located in the heart of Faisalabad city and offer easy access to schools, markets, restaurants and malls. We are also close to major highways and industrial zones.
The location contains all the basic amenities of a standard lifestyle.
Faisalabad Motorway M-4 Interchange is only a 5-minute drive away.
Ghanta Ghar is a 25-minute drive from the town.
The University of Agriculture and GCU are only a 20-minute drive from phase 1.
Faisalabad International Airport is a 42-minute drive.
For Booking

0300-5846663
Click to Whatsapp
Developers of Wadi e Ismail Faisalabad
The project is being developed by Mehar Estate Developers. It is the biggest land development brand in Faisalabad serving the nation for many years.
With more than 30 years of experience in the construction industry, our family guarantees that all homes meet quality standards. We only use materials from trusted suppliers and we employ expert architects who have designed hundreds of projects across Pakistan.
The developers are committed to providing quality services and customer satisfaction. They have a team of highly qualified and experienced professionals who work diligently to meet the deadlines.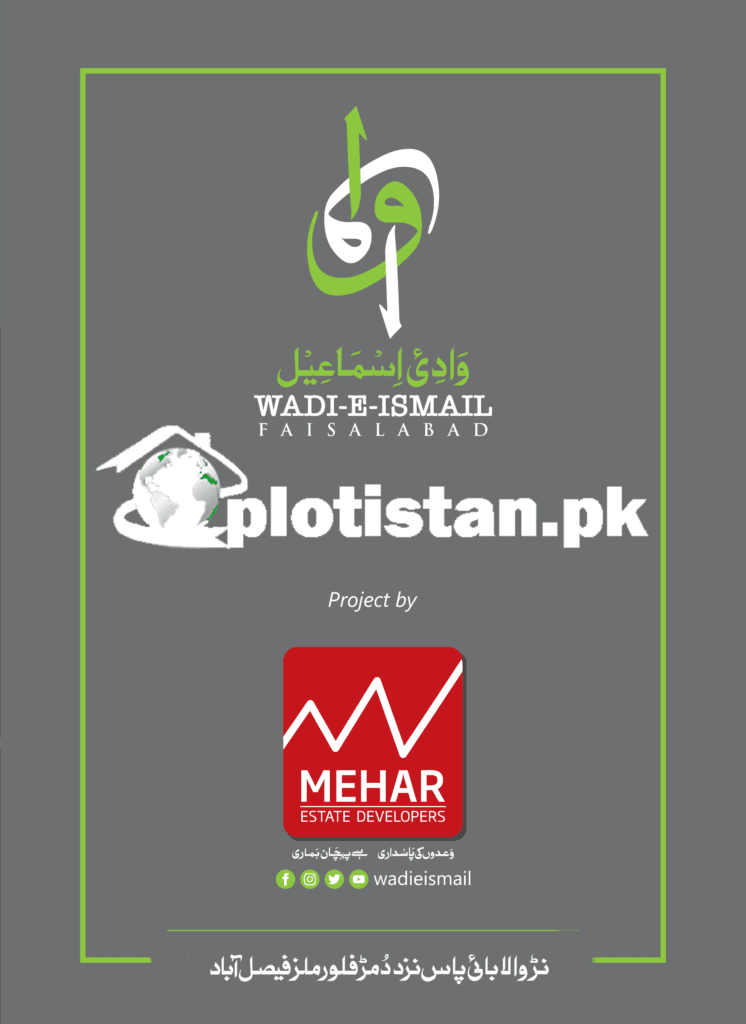 For Booking

0300-5846663
Click to Whatsapp
Features and Facilities
Facilities and features are one of the main factors that an investor observes before buying a plot in any housing scheme.
24/7 security system
Gated community
Wide roads
Boundary wall
Underground electricity
Gas and water supply
Sewerage system
School
Hospital
Mosque
Commercial area
Parks and play areas
Community Centre
It is a well-planned housing society that offers all the basic facilities and amenities to its residents.
For Booking

0300-5846663
Click to Whatsapp